Please check the Monthly Newsletter for information as, due to Covid, we are unable to schedule all far in advance: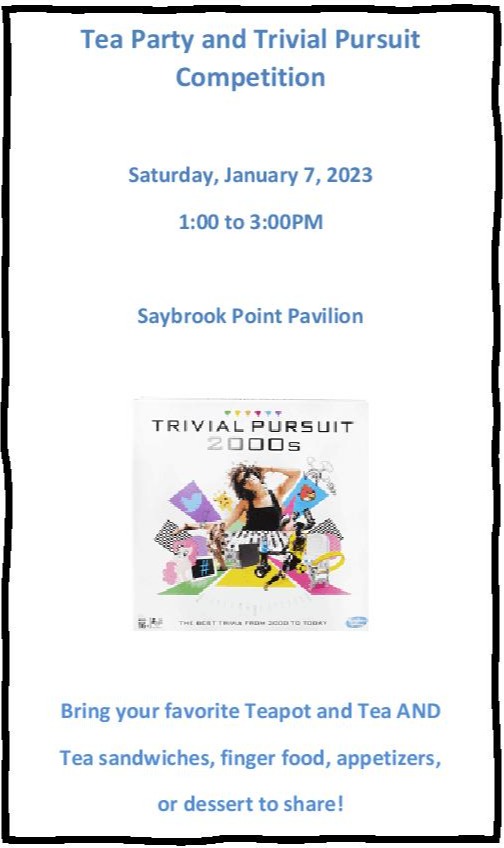 ---
ALL MEMBERS INVITED!
LIVE BOOK DISCUSSION
Afternoon Book Club hosts Special Guest Charlene Green Massey, Nellie's
Wednesday, April 6th – 1pm (Zoom)
All LCV members are invited even if they haven't read the book. Please email Mary Jane Peterson by 12 noon on Tuesday, April 5th, if you would like to attend this Zoom event.
The book is Connecticut Bootlegger Queen Nellie Green, by Tony Renzoni. This non-fiction, local history book recounts the daring life of Nellie Green, a woman who ran a lucrative bootlegging business in the Branford area during the1920s. Nellie Green's granddaughter, Charlene, will join our discussion of this larger-than-life woman and share personal insights on Nellie and her rum-running, male-dominated business during Prohibition. There will be a presentation and discussion.
---
GENERAL MEETING: JOINT WITH SHORELINE
Date: Wednesday, April 13, 2022
Place: First Church of Christ
Address: 55 Church Street, Clinton, CT
Time: 7:00pm
Speaker: Leigh Roberts, AAUW Career Development Grant Recipient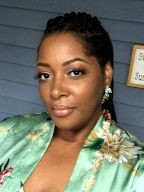 We hope you can join us for our first in person Annual Joint Meeting with the Shoreline branch in two years! Shoreline will be our host in Clinton. The joint meeting always focuses on Fellowship and Grant recipients.
This year's speaker, Leigh Roberts, is attending Albertus Magnus College Division of Professional and Graduate Studies. She is working to complete a Master's Degree in Public Administration, with a concentration in Urban Policy and the issues of diversity, equity inclusion and belonging. Leigh was also the recipient of a 2013-14 AAUW Campus Action Project grant for the program she created, "STEM Girls Rock", which exposes high school women of color to careers in the STEM field. Leigh's bio is posted on the AAUW Fellowships site at: https://ww3.aauw.org/aauw_check/fellowships_directory/#rid6105
This is sure to be an extremely interesting evening, and a chance to meet with our fellow Connecticut AAUW members. The entrance to the meeting room is at the back of the church building. Per church policy, masks are optional for fully vaccinated people.
See you there!
---
LIVE BOOK AUTHOR DISCUSSION
Afternoon Book Club hosts
Award Winning Connecticut Author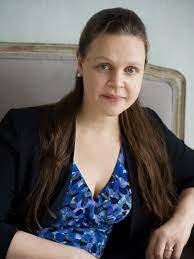 All members of LCV-AAUW are invited to join the Afternoon Book Group on Wednesday, March 2nd at 1 p.m. via Zoom to discuss The Seven or Eight Deaths of Stella Fortuna, by Connecticut native Juliet Grames—and we are pleased to announce that this author will be our guest! Juliet was just awarded the Premio Cetraro Prize in Italy for this, her first novel!
Juliet was born in Hartford and grew up in a tight-knit Italian American family. She is a book editor and associate publisher at Soho Press, where she is curator of the Soho Crime imprint.
Juliet has created a unique website for book clubs where you can learn the origins of the novel — and even download a mini cookbook —at:
https://www.julietgrames.com/book-clubs.
---
SPEAKER: LOCAL MASTER WILDLIFE CONSERVATIONIST – RICHARD TAYLOR
(CT Bald Eagle Photograph by Paul L. Fusion, Photographer.)
Topic: "Bald Eagles in Connecticut"
Date: Wednesday, March 9, 2022
Place: Saybrook Point Pavilion
Address: 155 College Street, Old Saybrook
Time: 7:00pm
Speaker: Richard Taylor, Master Wildlife Conservationist
Richard Taylor, Master Wildlife Conservationist from the CT DEEP Wildlife team will present a program on Bald Eagles in Connecticut including their history, range, habitat, diet, nesting, breeding and recovery. Please join us and learn how you can contribute to the continued successful recovery of the Bald Eagle in our state.
---
LOCAL HISTORIAN SPEAKER & VALENTINES' CHANCE AUCTION
Date: Wednesday, February 9, 2022
Place: Acton Library
Address: 60 Boston Post Road, Old Saybrook
Time: 1:00pm
Speaker: Tom Schuch, Local Historian
Topic: "A Microcosm of a Nation in Turmoil: The Harris Sisters in Antebellum New London, 1830-1850"
Activity: Valentines' Chance Auction
Our February meeting will not be the planned Valentine's Luncheon, as Covid precautions still preclude enjoying food and drink as a group. So, grab a sandwich at home, and then join us at the library for a nice afternoon.
Tom Schuch, a local historian, will address us virtually. You may remember Tom's fascinating presentation on Connecticut's version of the Green Book last February. This time, in honor of Black History Month, Tom has a new program about a local family involved in the struggle for education, abolition and civil rights.
AND DON'T FORGET to bring a small item for our Valentine's Chance Auction. Nothing expensive, regifting is encouraged. We will purchase tickets and use them to "bid" for our favorite items. All proceeds will go to our national AAUW organization in Washington, D.C.
Please wear a mask. The Hospitality Committee is planning a take home Valentine's goody for everyone. Stay tuned to email messages, in the event our meeting plans must change.
---
MEETINGS & EVENTS SCHEDULE 2021-2022
**Note: Meeting locations may change -or- go to Zoom due to Covid.
Saybrook Point Pavilion
155 College Street
Old Saybrook, CT
Acton Library
60 Old Boston Post Rd
Old Saybrook, CT
DATE and TIME
EVENT DESCRIPTION
September 8, 2021
Wednesday
4:00-5:30pm
General Meeting/Picnic (Outdoors)
Welcome Back & New Members
Clark Memorial Field, Old Saybrook
October 13, 2021
Wednesday
7:00pm
General Meeting
"Refugee Resettlement" – Ann Brien, IRIS
Saybrook Point Pavilion, Old Saybrook
November 10, 2021
Wednesday
7:00 pm
General Meeting/Safe Futures Collection
"The History of Naval Nurses" – Karen Direnzo
Saybrook Point Pavilion, Old Saybrook
December 8, 2021
Wednesday
7:00 pm
Meeting/Event
Holiday Gathering
Saybrook Point Pavilion, Old Saybrook
January 8, 2022
Saturday
1:00-3:00pm
Meeting/Event
Annual Tea & Trivia Challenge
Saybrook Point Pavilion, Old Saybrook
February 9, 2022
Wednesday
12:00pm
General Meeting / Luncheon
"The Harris Sisters in Antebellum" – Tom Schuch, Historian
Acton Public Library, Old Saybrook
March 9, 2022
Wednesday
7:00pm
General Meeting
"Bald Eagles in CT" – Richard Taylor, Wildlife Conservationist
Saybrook Point Pavilion, Old Saybrook
April 2, 2022
Wednesday
7:00pm
Event
Book Authors' Luncheon (Silent Auction & Raffle)
Saybrook Point Inn, Old Saybrook
April 13, 2022
Wednesday
7:00pm
Joint Meeting
Shoreline Branch & Grant Recipients
First Church of Christ, 55 Church St., Clinton
May 11, 2022
Wednesday
7:00pm
Annual Meeting
"Hartford's Oldest Historic Site" – Dr. Katherine Hermes, CCSU
Saybrook Point Pavilion, Old Saybrook
June 8, 2022
Wednesday
6:30pm
Event
Year End Social
Ivoryton Playhouse, 103 Main St., Ivoryton
May 11, 2022 Annual Meeting
LCV May Annual Meeting presentation by Dr. Hermes, CCSU, on the Black and Indigenous Women in the Ancient Burying Grounds of Hartford, 1640-1885.