FEBRUARY 2021: LIVE BOOK AUTHOR EVENT
February 3, 2021 – 1pm via Zoom / Afternoon Book Group Author Elise Hooper discusses Fast Girls: A Novel of the 1936 Women's Olympic Team
Elise's novel explores the women who are members of the 1936 U.S. Olympic track and field team and follows the experiences of three real-life women athletes who meet at the Nazi-sponsored Berlin Olympics.  Combining historical background and compelling characters, Fast Girls is a memorable tribute to these women heroines.
---
FEBRUARY 2021 SPEAKER & PROGRAM: BLACK HISTORY MONTH
February 10, 2021 – 12pm via Zoom
Speaker: Tom Schuch – "Connecticut's Version of the Green Book"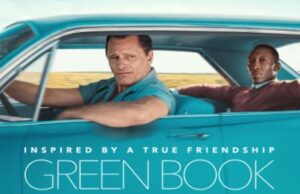 Tom is a New London native and graduate of Georgetown University, with a longstanding interest in social justice issues. Tom has an avid interest in history, particularly John Brown and the Civil War, but as a lifelong Sherlock Holmes fan, his area of special interest has become unknown, hidden, forgotten or suppressed local history. This interest is what led him to the discovery of previously unknown or forgotten stories of New London history, and Southeastern Connecticut's Green Book sites.